Nashville SEO Company
Dominate the Competition with
Expert Search Engine Optimization
Test Your Website's SEO Score For Free!
Our Services
Expert Website and Search Engine Optimization for Nashville
and the surrounding areas

Search Engine Optimization
We drive traffic to your website by ranking it high in major search engines using in-depth keyword research and cutting-edge "white hat" seo implementation.

Content Optimization
We help ensure your website has relevant articles and information that reinforces the desirability of your product or service but also keeps your visitors engaged and enlightened.

On Page Optimization
Your website needs to be optimized for the search engines behind the scenes, as well. That means proper structure, coding and eliminating any red flags to keep your website being seen as superior to all others.

Ingenuity
Innovation is at the heart of everything we do. From amazing products to unparalleled services, we utilize them in our SEO strategies. 

Relevancy
We are committed to staying on top of the Google trends, updates and emerging technologies to get you to #1 and keep you there.

SEO Strategy
We are connected to the most successfully proven seo specialists on the planet and we are always testing and discussing the newest strategies to stay on the leading edge of the industry.
How we can help your business be more successful…
We Know What Works, And What Doesn't.
At our Nashville SEO Agency we will help you dominate your competition using proven strategies to help your customers find you so you can grow your business and find new heights of success.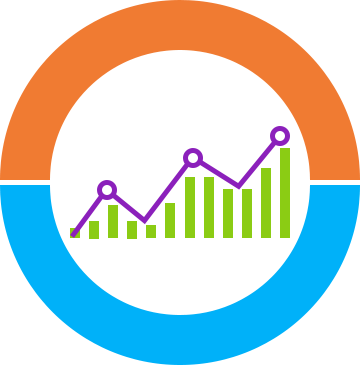 You can "think about it" all you want to, but while you're thinking about it, your compeition is cashing your customer's check. Get moving today. Your customers are looking for you. We are the matchmaking service you need. You deserve to accomplish great things.
Don't you?
Answers to Your Questions
What is an SEO expert?
A Search Engine Optimization (SEO) Specialist analyzes, reviews and implements changes to websites so they are optimized for search engines. This means maximizing the traffic to a site by improving page rank within search engines.
Why do you need SEO?
If your competition is getting ranked on the first page of the Google search results and you're not, then your customers are going to your competition instead because they are appearing on the first page. It's been shown that approximately 75% of people won't scroll past the first page of the search results in Google.
93% of online experiences begin with a search engine
Search engine optimization…
…is one of the biggest factors that affect the ranking of a website. Not being visible on Google is costing your company money. Without it, your customers are handing their money to the competition. Competitors that rank on the first page of the Google search results.
Websites need to be optimized in order to achieve higher rankings in search engines like Google, Bing and Yahoo! Accomplishing this will enable your website to be the most popular of your content and products, meaning revenue for your business. Optimization requires a professional optimizer or consultant who understands how the whole process works. A Nashville SEO expert will save you a lot of time. It can be difficult to understand the ever-changing algorithms that search engines such as Google use to rank websites.
A Nashville expert SEO agency can analyze your website's content using a thorough keyword research and recommend keywords that fully suit your page content. They will even go further to look for other keywords that have been used by your competitors and design them to match with your content. The end result will be more appealing, making your site stand out among the competition. This saves you time, so you can focus on what matters most – your business.
Dave just flat out knows what he's doing when it comes to ranking websites and making sure that businesses of all sizes stand a chance in an increasingly crowded online space. He's partnered with some of the most talented SEOs in the world (literally) and has the skill sets and tenacity to ensure you get the coveted top spots in Google. Work with Dave and enjoy the long-lasting benefits of a phone that rings off the hook with customers that are literally knocking down your door to pay you.
Dave has been trained by the top SEO business owners in the world. He truly is an online marketing expert and possesses the skills to effectively execute your SEO marketing needs in any marketplace. His dedication to his customer's success speaks for itself. Rest assured, you're in great hands.
In the increasingly complicated world of SEO, Dave has risen to the top of the profession. With his depth of understanding, knowledge, diligence and skill at dominating the internet, he gets results and you will thank your lucky stars you chose to work with him.
Dave has consistently and effectively delivered award winning results again and again. His grasp and understanding of what it takes to achieve the top rankings are part of what makes him the best. Committed to over-achieving. Highly recommended!
Dave is fantastic to work with and I would highly recommend him. His skill set when it comes to SEO and Business Development is exceptional. His commitment and attentiveness to his clients to help them succeed with their online business is priceless.
Dave immediately makes you feel confident in your decision to hire him. His SEO strategies are forward-thinking and effective and I knew my client referrals were in good hands. That was further reinforced once he delivered the services and achieved page one rankings for very competitive keywords. Can't recommend him enough.
Dave is very knowledgeable and is brilliant and ranking websites. He's dedicated to his clients, a hard worker, and even more, will get your business ranked at the top of Google. Highly recommended.
Dave is one of the leaders in the highly specialized field of search engine optimization. He will help position your business for massive success online. He's earned respect from others in the field and great appreciation from his clients. Highly recommended.
Dave has the drive to succeed and is very committed to his clients.
Using an SEO company in Nashville, TN... experience and attention to detail are the key Many online businesses in Nashville, TN, invest in professional SEO services...
read more